Welcome to my Celestron Omni XLT 120 Review!
In this review I'll cover the pros, cons and the XLT 120's features to ultimately help you decide whether it's a beginner level GoTo telescope worth investing in or one that you should skip.
Overview
Full Name: Celestron Omni XLT 120
Type: Achromatic Refractor
Aperture: 120mm (4.7″)
Focal length: 1000mm
Focal ratio: f/8.3
Dimensions & Weight: tripod between 110 – 120cm and weight at 20.87kg (with counterweights included)
Included eyepieces: 1.25″ 25mm Plossl
Rating: 4.2/5
Pros
The CG-4 mount is really good
Low maintenance
Solid performance
Cons
In box accessories are limited
Short tripod legs
Not good for astrophotography
A little expensive
How Do The Celestron Omni XLT 120's Optics Work?
Telescopes tend to come in one of three optical variations within their tubes, these 3 being reflector, refractor and catadioptric (compound) optics. The optics used within the XLT 120 are actually the oldest of the 3 optics, namely a achromatic refractor optics.
Although this isn't necessarily the best refractor lens out there, it is still very capable and will produce some solid quality result for most users.
As for the pros and cons of the lens inside the XLT, the pros include the following :
Due to an a enclosed tube being used, the optics won't need to be cleaned or collimated all the time
Refractor devices can also double as a spotting scope of sort.
The images will generally be sharper because misalignment isn't very common
And the cons are as such :
As the lens is thicker, it suffers from chromatic aberration therefore, certain lights i.e. ultraviolet light won't be accurately as a result.
Refractor based devices tend to be more expensive than their similarly powered reflector counterparts (A 4 inch reflector may only set you back $250 one example being the Zhumell Z130 whilst the XLT 120 is around $500)
It's not as good at viewing faint objects in outer space unlike a reflector or a compound device.
The optics are actually good enough even to cut through light polluted areas and with its lower maintenance requirement, the optics will be usable with far less tinkering than with other bigger reflector devices for example.
What Do The Celestron Omni XLT 120's Specifications Mean?
The Omni XLT 120 has an aperture of 120mm, a focal length of 1000mm resulting in a very solid and a narrow focal ratio of f/8.3. The narrower focal ratio is actually beneficial for 2 things.
Firstly, this means the the XLT 120 will be a very solid scope for planetary viewing which is always good thing to have and secondly, it'll reduce the amount of chromatic aberration that'd be visible.
In regards to it max power, it should be able to achieve a max magnification of around 240x although the real useable magnification will be slightly less. Nevertheless, the device should produce slightly better power than even some 130mm reflectors so, I'd have to say the capabilities of the XLT 120 here is pretty solid.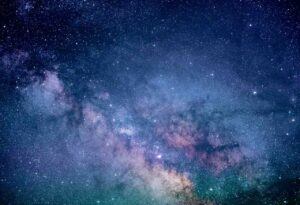 As for what you'll be able to see with the Omni XLT 120, it includes the following :
Jupiter, it's red spot and even its cloud bands with solid detail near the max magnification.
Saturn's rings and the colour of the planet at the max magnification.
You'll be able to make out a good amount of detail on mars when it's nearest to the Earth.
Uranus, Mercury, Venus and Neptune can all also be observed although not in very much detail, specifically with Uranus and Neptune both of which will only be visible, in the best case scenario, as tiny blue disc (circle) shaped objects.
Nebulaes
Star clusters
Andromeda and a few other galaxies.
A good amount of celestial entities within the messier catalogue.
The moon and it's craters in very good detail.
If you're looking for a telescope that's portable, you'd be pleased to know that the XLT 120 actually isn't too bad in this regard, especially if you move it around in 2 pieces (as the tube and tripod). The telescope weighs in at 11.3kg with just the tube and tripod but when fitted with the counterweights the XLT 120 will come in at 20.87kg.
The tripod appears to be quite short according to users. Although there aren't any figures that state exactly how tall the XLT 120 will be at its max height, I'd have to assume it'll be around 110 – 120cm. So yeah, quite short and mostly useable if you're sat down.
Accessories Included In The Box
Just looking at the inbox accessories, you'd come to realise the included items are limited only coming with a 25mm 1.25″ Plossl eyepiece, a 1.25″ star diagonal prism, a 6×30 finderscope and a bunch of documents.
The single wider 25mm eyepiece is not bad but you'd most definitely need to get bunch of smaller focal length eyepieces just to get the most power out of the XLT 120 (check out this list for our best picks).
The star diagonal prism is very good too and will be more than sufficient for most 1.25″ eyepieces although if you're looking into 2 inch eyepieces you will need to get an adaptor to do so.
Lastly, the 6 x 30 finderscope isn't very good at all as it's quite uncomfortable to use according to users and doesn't produce very bright images either.
The Celestron Omni XLT 120's Mount
The mount used by the XLT 120 is a omni CG-4 mount based off the Advanced VX design. This main difference between this CG-4 and an advanced VX is the lack of electronic equipment attached to it and the thinner 1.75″ tripod legs it uses.
The mount is manual and is made of some very high quality materials being metal all round and having the ability to carry roughly 9kg of other equipment on it.
It's also upgradable too so, if you want to make your CG-4 mount motorised you can use a single-axis or dual-axis motors for hands-free tracking, slewing and even purchase a polar scope for precise polar alignment.
Furthermore, the CG-4 has accessories that can even allow it to essentially act as a GoTo mount. So, not only is the mount genuinely a very good budget offering but, it can even be upgraded to become something far better.
It's only major flaw is the small and thin tripod legs it has.
I guess it's also worth noting that the XLT 120's astrophotography capabilities won't be that great either because firstly the mount probably won't be able to manage the load of having both a dslr and the telescope on it whilst the achromatic lens used won't provide the clearest of images.
Of course if you just want to snap a few images, it will be doable but, don't expect anything amazing out of XLT 120.
What Are Users Of The Celestron Omni XLT 120 Saying
Users seem to genuinely like the XLT 120 with the only major negative really being the fact it's not that good for astrophotography, the slightly small tripod legs and maybe the devices price too. Besides these points the XLT 120 seems to be very well received.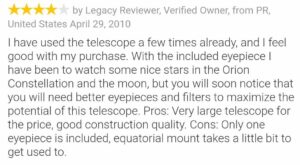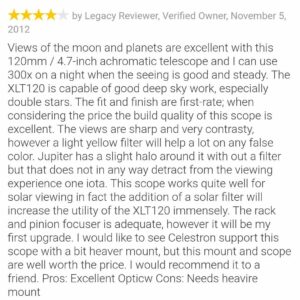 Other Alternatives Worth Checking Out
If the XLT 120 was cheaper than the $400 price tag it comes in at right now, I'd say that there wouldn't be too many refractor telescopes much better than it but, because it does come in at the price range, you could definitely purchase a more powerful reflector device for the price.
My top picks for this range are the SkyQuest XT8 and the SkyWatcher Dobsonian 8.
On another note, if you're more interested in astrophotography, this list covering some of our best picks is worth looking into.
Summary
Overall The Celestron Omni XLT 120 is very good refractor telescope that will provide a very solid experience for anyone wanting to buy it. It's low maintenance and really good CG-4 mount make it a very reliable telescope to buy.
However, the XLT 120 does have a few short coming such as the its subpar astrophotography capabilities and it almost being necessary to purchase more gear (eyepieces in particular) to really get the most out of its power.
If these are shortcomings that you're willing to accept, the XLT 120 should be a solid device for you.