*This post may contain affiliate links. This means we may make a commission if you purchase an item using one of our links*
Even if Russia is the biggest country on all of Earth, it's overall size and volume isn't anywhere near that of Mars. When looking at surface area, Russia's is 17.1 million km² whilst Mars has a surface area over 8 times that at 144.8 million km² and Mars' volume is well over 100 times larger at 163 billion cubic kilometers compared to Russia's 632.7 million cubic kilometers. 
Discover more about what makes both of these plains big throughout the remainder of this article as we'll cover it in more depth below.
How Big Is Russia?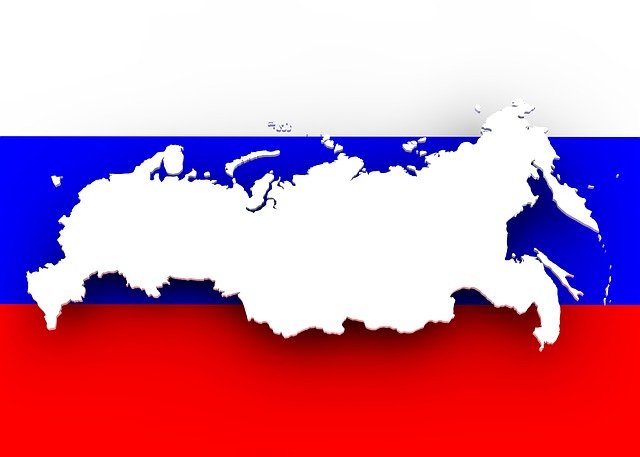 Based purely on surface area Russia has the most surface area amongst every country in our solar system, which is more than a large a variety moons across our solar system, the likes of which includes Pluto's largest moon Charon, Uranus' moon Titania among numerous others.
From east to west Russia encompasses roughly 9,000km, with the entire surface area of the country adding up to roughly 17.1 million km². The end to end length of Russia is more the double that of the moon and 4 times the diameter of Pluto.
Russia also has 2 mountain ranges, which are the Ural Mountains and the Caucasus Mountains which make up a large portion of the countries surface area.
The Ural mountains have a surface area of 2.225 million km² with the overall end to end range of the mountains roughly 2,500km. The northern region of these mountains have mountains that average peaks of around 1,000m so it's not necessarily the tallest regions in the world but still very tall nonetheless.
As for the Cacasus Mountains, they are far smaller with a surface area of 477,488 km² with the largest mountain in the region called Mount Elbrus with a peak of 5,642m.
in regards to the depth of Russia's crust, that is estimated to be 37km on average. If we were to multiple Russia's surface area with the average thickness of the crust, Russia's overall volume would come out to roughly 632.7 million cubic kilometers.
All of these factors, such as the height of the mountains, to the end to end distance from east to west and thickness of he countries crust add up to make Russia the literal biggest country on Earth and bigger than a fair share of moons that orbit the other planets in our solar system.
How Big Is Mars?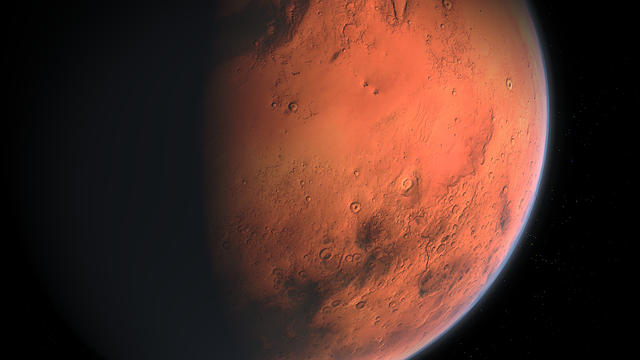 Mars is the fourth planet in line from the Sun and the second smallest planet in our solar system. It has a diameter of 6,779 km, which is only just over half as large as Earth's (around 53%)
The physical geography of Mars is very different from that of Earth. The atmosphere on Mars is much thinner than ours, and it consists mainly of carbon dioxide (CO2) with small amounts of nitrogen (N2). The surface gravity on Mars is much lower than that on Earth, so an object that weighs 100 pounds on Earth, would weigh just 38 pounds on the red planet.
The surface of Mars is mainly composed of various minerals like iron oxide and silicon dioxide. It also has polar ice caps, but it doesn't have any oceans or seas.
Olympus Mons is the largest volcano on Mars, with a diameter of 600km. And it is the largest mountain in our solar system, standing at roughly 27km high (almost three times the height of Mount Everest)
The Valles Marineris system of valleys is a vast network of canyons on Mars; the largest canyon in the solar system. It is located in the planet's southern hemisphere and extends for around 4000 kilometers from east to west; the deepest points can extend up to 10km.
The basic makeup of Earth and Mars is similar as they are both terrestrial planets with a dense metallic core and overlying crust and mantle. However, Earth's density (5.514g per cubic cm) is higher than Mars' density (3.93g per cubic cm), suggesting that the red planet's core contains lighter elements than Earth's.
The surface area of Mars is around 144.8 million sq. km, about 8.5 times the surface area of the country of Russia. Meanwhile, the volume of Mars is approximately 163 billion cubic kilometers, roughly 250 times that of Russia .
Summary
Mars is clearly numerous time larger than Russia let alone even the largest continents on Earth like Asia or Africa. It's surface area literally dwarfs everything about Russia due to its spherical shape as opposed to the flatness that Russia displays.
As a result it's very clear to see why the red planet time is so huge in comparison to Russia.