*This post may contain affiliate links. This means we may make a commission if you purchase an item using one of our links*
Pluto has a surface area of 17.6 million km² with an estimated volume of 6.4 billion cubic kilometers whilst Australia has a surface area of 7.6 million km² with an estimated volume of around 304 million cubic kilometers making Pluto more than twice its surface area and 20 times its volume.
For a breakdown of the size of both Australia and Pluto, continue reading as it will be looked into more thoroughly and in detail below.
How Big Is Australia?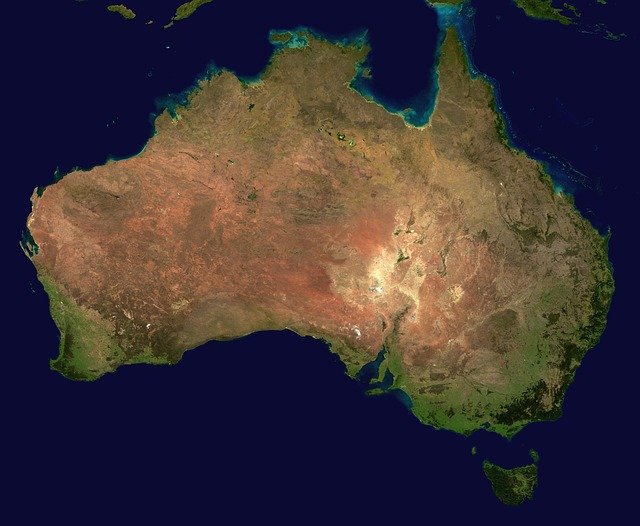 Australia is the sixth largest country in the world, following Russia, Canada, China, the USA, and Brazil. This commonwealth country comprises mainland Australia plus Tasmania and several other smaller islands; this land has a total area of 7,617,930 sq. km.
As for the overall volume of Australia, if we consider that Earth's crust ranges from around 5 to 70 km in thickness. Generally, this crust is thicker under the continental land, which averages 40 km.
Therefore, by taking this average of 40km and multiplying it by the surface area of Australia, the volume would come up to roughly 304,717,200 cubic km.
The diameter of Australia, measuring from East to West, is 4000km, making it wider than the moon along with a large number of the smaller moons and planets like Pluto.
Within this expansive continent is a collection of mountainous regions and ranges. The largest is the Great Dividing Range or the Eastern Highlands, which stretch 3,500km parallel to the East Coast.
Within the Great Dividing range lie the Australian Alps, a mountain range that is host to some of the highest peaks in the country, including Mount Kosciuszko, which is 2,228m high.
Fifty kilometers to the west of Sydney are the Blue Mountains, which are named for the blue haze filling the surrounding area. While these mountains are impressive, Australia has surprisingly few notable peaks considering its size. Instead, it has vast expanses of desert known as the Australian outback.
How Big Is Pluto?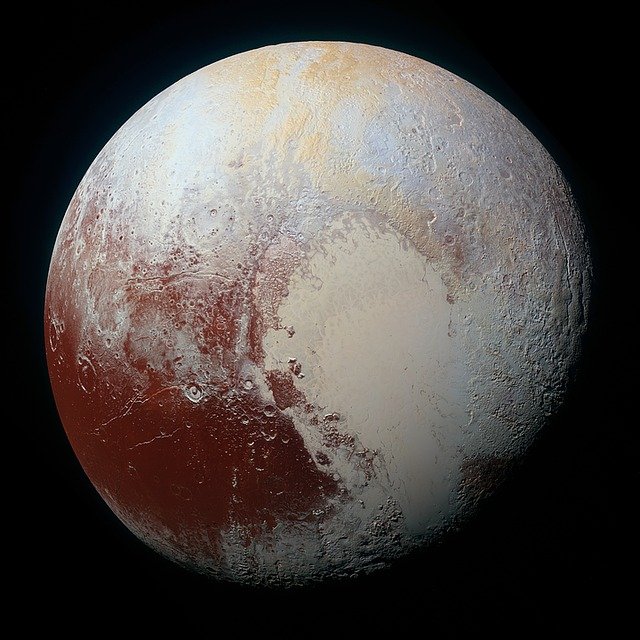 Even though Pluto is a planet, which would have most individuals automatically assume it to be bigger than most if not all countries or continents on Earth, this won't always be the case, especially when looking at different measurements to determine its size.
For the longest time it was assumed that Pluto, the now officially recognized dwarf planet, had a surface area smaller than the largest know country on Earth, Russia.
This is because prior to the newest mission in 2015, it was estimated to have a surface area of 16.7 million km² but the New Horizons launch, which observed the planet in more detail than even before, came to a more accurate calculation of the dwarf planets surface coming out to be 17.6 million km².
Pluto does not have an excessive number of mountains on its surface nevertheless, some of its ice capped mountains are rather tall with certain mountain ranges reaching peaks as high as 3.55km.
In regards to the planets overall thickness, taking into account Pluto's diameter of 2,376.6km, it would be many times the thickness of every country within Earth, whether it be Russia, Canada, the United States and so on.
All in all, even if purely based on surface area Pluto is similar to that of the largest continents on Earth and possibly even smaller than some of the continents on our blue sphere however, when thickness and volume comes into play, Pluto blows all of them out of the water.
After all a volume of 6.4 billion cubic km is nothing to scoff at, and hardly a number that the majority if not all the flat land on Earth could even combine to beat.
Summary
Despite the supposed small nature of Pluto, especially in regards to its diameter when compared to Australia, it is still more than twice Australia's surface area and more than 20 times the country's volume.
Then again it does make total sense why Pluto is larger as not even the largest country on Earth, Russia, is able to eclipse its surface area and volume.