*This post may contain affiliate links. This means we may make a commission if you purchase an item using one of our links*
Stars, galaxies and planets are some of the few extraterrestrial objects that can be seen outside our atmospheric bubble of Earth, not something that we could've hoped for in the past yet now with all the modern advancements in technology, telescope allow us to observe deep space objects and more, which honestly is pretty darn cool.
So if you've suddenly stumbled upon this this article, I'll provide you with a number of very competent telescopes to use (at a variety of power levels and price ranges) that are not only excellent telescopes but among the best devices for deep space viewing money can buy!
In A Hurry? Check Out Our Best Options Below!
Name
Most Affordable
Orion Astroblast 4.5
Editor's Choice
Zhumell Z8
Most Powerful
Celestron NexStar 8SE
Image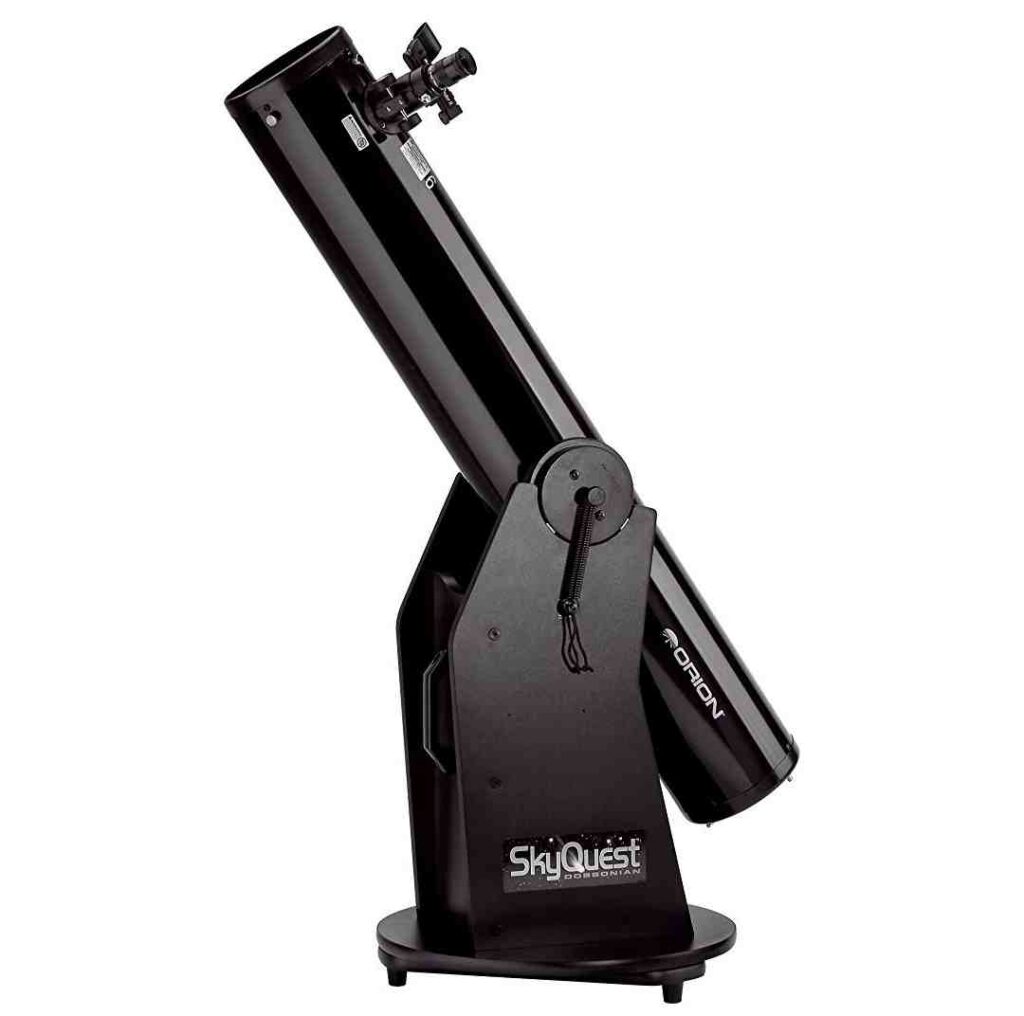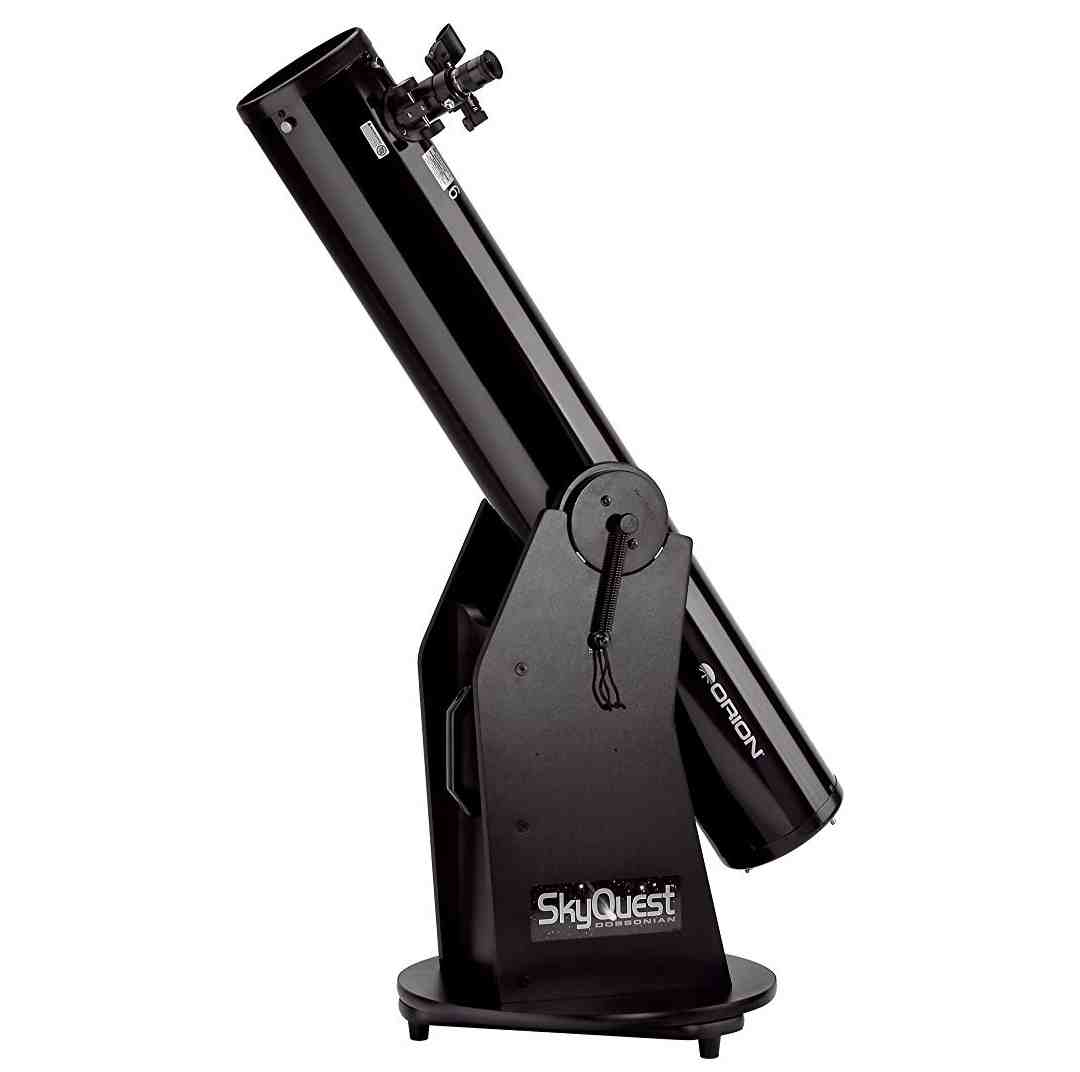 Pros
Great value for money
Easy to use
Easy to set up
A good 25mm eyepiece
Easy to collimate
Cons
Higher levels of maintenance and collimation due to it being a reflector
The finderscope in the box is poor
Particle board used with the mount which is susceptible to rotting
Orion are one of the most well known telescope brands out there with the skyquest xt6 being one of the best dobsonian telescope for the price in the market.
As for it's specs, the XT6 has an aperture of 150mm, a focal length at 1200mm resulting in a focal ratio of f/8. This means that the device will be able to achieve a max usable magnification of around 250x that considering the XT6's price is amazing power that'll allow you to view a variety of deep space objects and planets.
The focal ratio will also limit the amount of coma that is often associated with mirror based telescopes. In fact the parabolic mirror optics are among the better optical options for deep space viewing due to their superior ability to observe faint objects in space, which include the likes of nebulae, galaxies etc.
Beyond the device itself, Orion provides a 1.25″ plossl eyepieces with a wider 25mm focal length (48x), a 2x Barlow lens, a red dot finderscope and a solar filter in the box.
The XT6's finderscope is subpar being somewhat finicky, where in some instances users have found it difficult to attach unless sellotape is used. Besides that issue the other other inbox accessories will be very competent for what the offer. Orion's included dob mount is solid too.
Overall the XT6 is a great mid range/ top end entry level telescope for viewing deep space objects among other fascinating celestial objects in space as long as you're willing to put in the effort to learn the process of tracking the objects you wish to view and invest in superior eyepieces to get access to the XT6's max usable power.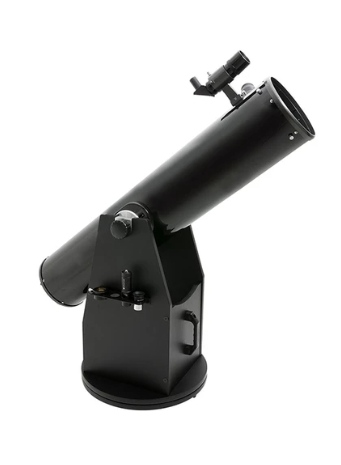 Pros
Great power for the price
High quality dobsonian mount
High quality dual speed focuser
Solid eyepieces included
Cons
Open tube means more maintenance
It's far from lightweight
Another great reflector based dobsonian telescope that is highly recommended amongst the community is this Zhumell Z8, which along with its specs and relatively affordable price will produce excellent and high quality visuals when observing.
The specs come in with an aperture of 203mm, a focal length of 1200mm resulting in a focal ratio of f/5.9. This means that the visuals will be wider than that of the device mentioned above whilst the higher aperture will allow for more light being gathered resulting in just that little bit more detail as a whole.
As for the max magnification of the Z8 it can achieve a solid usable magnification of around 350x. This should be extremely competent for viewing a variety of neublae, galaxies, stars along with most of the planets within our local solar system too. As mentioned previously reflector telescopes are great for viewing faint objects so viewing deeper space celestial entities will be awesome the Z8.
Accessories wise Zhumell provides a 2" 30mm eyepiece for wide field views and a 1. 25" 9mm eyepieces, dual-speed focuser, a 9×50 finderscope along with the normal books and guides. These will be very much fit for purpose out of the box but, in order to maximise the Z8's performance definitely look into other eyepieces or barlow lenses.
Another aspect of this device that makes it stand out is its higher quality ball bearings based dobsonian mount. Smooth motion when moving or adjusting your telescope is a must when attempting to observe small faint objects in space so, it's good to know that the Z8's dob mount is a great tool for this.
One caveat you could say about the Z8 may be its weight and size but, as a whole for deep space viewing you cannot go wrong with this telescope.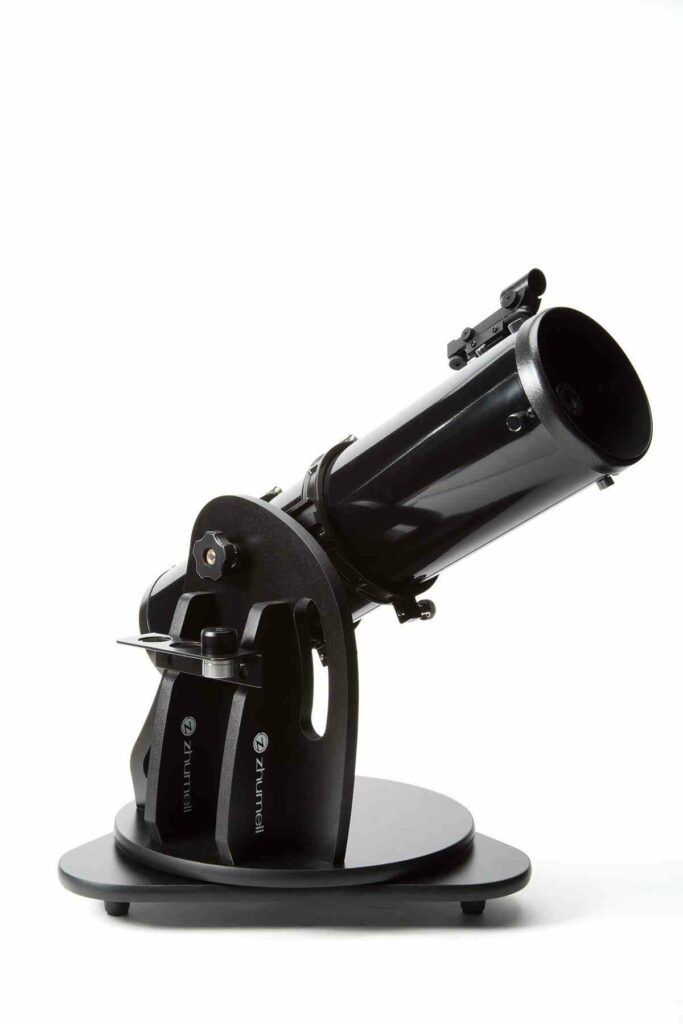 Pros
Very affordable
Easy to use out of the box
A great gateway into astronomy
Fairly light weight and portable
The eyepieces and other accessories are a nice touch
Cons
Regular maintenance needed as it's a reflector telescope
It's not very powerful so the images you see what won't be super detailed
If your budget doesn't stretch as far as the telescopes mentioned above or if you just want a more portable experience overall, the Zhumell Z130 is another excellent, although limited, telescope for deep space viewing.
Once again being a reflector/parabolic mirror based telescope the Z130 will be excellent for viewing faint objects whilst it's specs are good for the devices price too.
With an aperture of 130mm, a focal length of 650mm and a focal ratio of f/5 the Z130 will be better for wider field views due to its wider optics and will allow user to observe celestial objects with a max usable magnification of around 190 – 200x. Yes these aren't the best numbers but, they'll still allow beginner level astronomers to observe a good amount of detail on some celestial objects.
The mount is tabletop dobsonian meaning you will need a table to place the whole device at an optimal height but, it also results in the Z130's portability as  mentioned earlier.
Zhumell provide solid accessories within the box too as the Z130 comes with 25mm and 10mm, a red dot finderscope, a dobsonion (altazimuth) mount with an eyepiece tray and a screwdriver.
Overall if you don't want to stretch the budget too far or maybe this is your first telescope, the Z130 will satisfy a good portion of your needs until you're ready to splash the cash a little for the more powerful telescopes.
Pros
Relatively easy to set up
Great specs
Fairly portable for the specs
Cons
Somewhat difficult to align the finderscope
It's expensive
The battery life is poor
This is the first computerised GoTo telescope on this list and it's a part of a well known line up within Celestron's offering called nexstar. The design is actually an homage to the classic orange telescope design from back in the day and this 8SE is a part of the midrange nexstar SE line.
Of course this doesn't mean it isn't a very competent telescope. Celestron's 8SE will not only make it easier to locate celestial objects automatically as a result of the GoTo mount but, the upper midrange specs will produce great visuals for any that decide to pick this device up.
With an aperture 203.2mm aperture, a focal length of 2032mm resulting in a fairly narrow focal ratio of f/10, the 8SE will be great for deep space viewing and even planetary viewing. This is because the Schmidt-Cassegrain optics are solid for viewing faint objects whilst the narrower focal ratio is simply better suited for when you want to observe planets.
The specs also mean you'll be able to achieve a theoretical usable magnification of around 350x which should provide some excellent details amongst the nearby planets along with nebulae and stars.
However, one disappointing thing about the 8SE has to do with its mediocre accessory options for the price. You get a 1.25″ 25mm Eyepiece, a 1.25″ Star Diagonal, a Star Pointer Red Dot Finderscope, an Adjustable Steel Tripod, the SkyTM Level 1 Astronomy Software, NexRemote Telescope Control Software among other miscellaneous documents.
Yes the software and the accessories aren't half bad for the price but, I'd expect better or at the very least 2 eyepieces at different focal lengths. Then again companies do make the argument that if you're willing to spend as much as you are for the 8SE spending a bit more on eyepieces shouldn't be too much of a hassle nevertheless, I still consider the minimal accessories to be a bummer.
The mount is also known to have a few faults with it not being big enough to handle the tubes (at least for the smaller models) so keep that in mind if you do pick the 8SE up.
With that being said, if you were to pick up Celestron's nexstar 8SE it will prove to be a very competent telescope for deep space viewing as long you're willing to invest a bit more on the accessories.
Pros
Great mount
Rechargeable battery
Comes with some very useful accessories
It's provides a great quality viewing experience
Cons
Very expensive considering the specs
Has narrow field of view and you need an adapter to use a wide field eyepiece
Celestron issues with manufacturing problems
Celestron's nexstar evolution 8 is the top end nexstar line up that comes with a few more improvements over the nexstar SE line-up but, for these extra goodies you will need to pay the price. Whether or not the price is worth it though will be totally up to you.
With that being said I don't think it should come as any surprise that the evolution 8 is an excellent telescope with some nice computerised features to boot. In fact it's these computers that really make it stand out from the SE series as the mount used is rechargeable and as a whole better and more stable.
Anyhow, when it comes to the specs Celestron's evolution 8 has an 203mm aperture, a 2032mm focal length resulting in a focal ratio of f/10.
This does once again mean the lens will be able to achieve around 350 – 400x in usable magnification and that that the focal ratio will result in a far narrower view. Nevertheless, the image quality as a result of the Schmidt-Cassegrain optics will be very crisp and clear.
It's not lacking in the accessory department too as the evolution 8 comes with a stainless steel tripod, 40mm Eyepiece, 13mm Eyepiece, starPointer, star Diagonal, telescope Hand controller and a single Fork Arm Altazimuth GoTo mount that has a rechargeable battery of up to 10 hours of runtime.
These are great and will be solid for an out of the box experience although, to maximise the overall ability of this device purchasing lower focal length eyepieces or barlow lenses will be needed.
Many have found this telescope to be great despite it's steep asking price so, if you do pick it up and can handle the pricing, it definitely will not disappoint.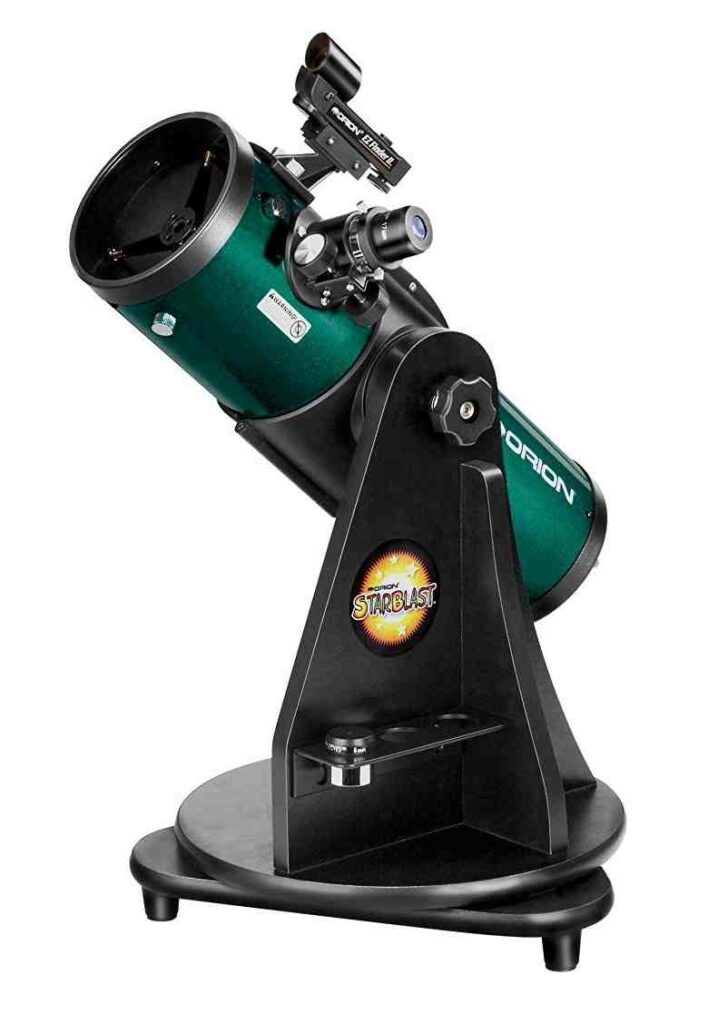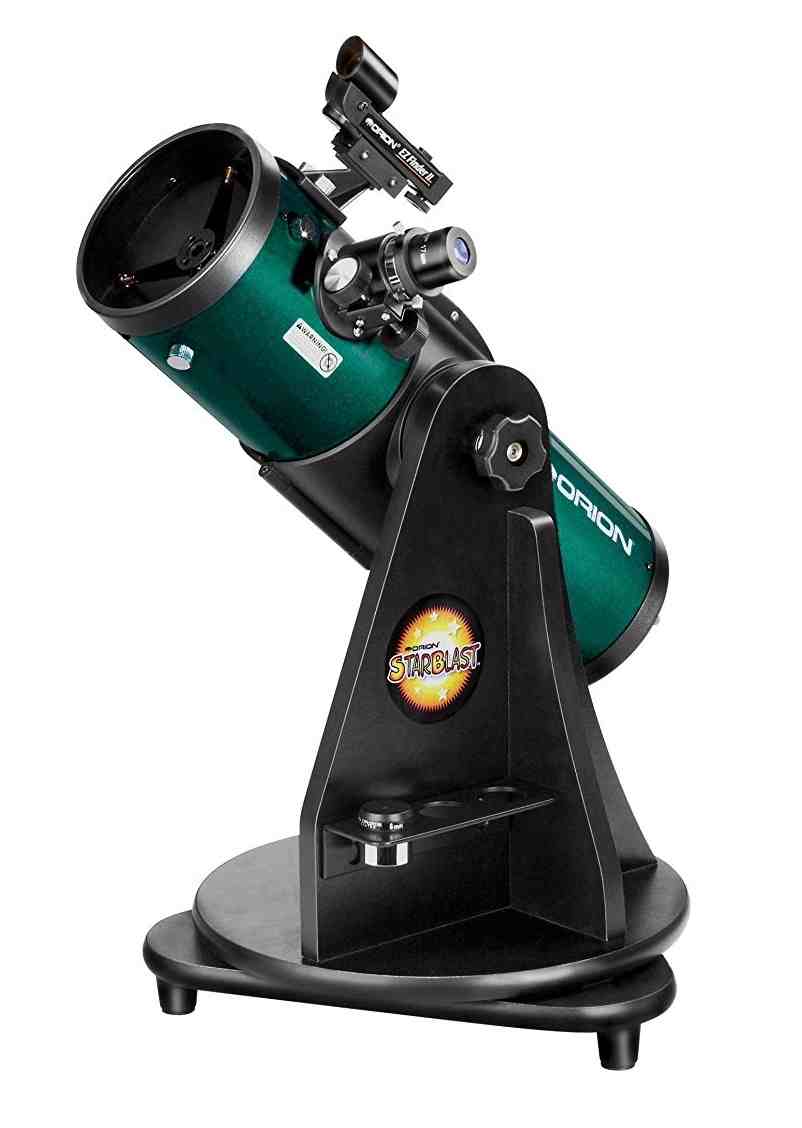 Pros
Solid optics for the price
Really portable
A great tabletop mount
Reasonably affordable
Pre-assembled
Good for beginner level astronomers and children
Cons
The eyepieces are mediocre
Will require high maintenance due to exposed optics
Regular maintenance required
Another more budget offering for deep space viewing is Orion's starblast 4.5 Astro which won't break the bank whilst providing a very good entry point for deep space viewing.
When it comes to specifications the 4.5 astro isn't the greatest but with an aperture of 114mm, a focal length of 450mm resulting in a very fast and wide focal ratio of f/4 it should certainly satisfy. The max usable magnification is around 200x whilst the wider and faster focal ratio does mean planet views won't be as great and that coma may be more prevalent.
Nevertheless, even with these shortcomings, considering the portability and good specs as a whole, most beginners will be satisfied with 4.5 astros's performance.
The in box accessories once again are satisfactory where orion provides two Explorer II 1.25 inch Kellner telescope eyepieces (17mm and 6mm), EZ Finder II reflex sight for easy aiming, eyepiece rack, collimation cap, Starry Night astronomy software, and a few other miscellaneous gear.
This is far from the best gear and upgrading may be necessary down the road nevertheless, as in box items they will be a great starting point for your initial viewing sessions.
Ultimately, you just want a small and competent reflector device for observing deep space objects, the starblast 4.5 astro will more than do the job.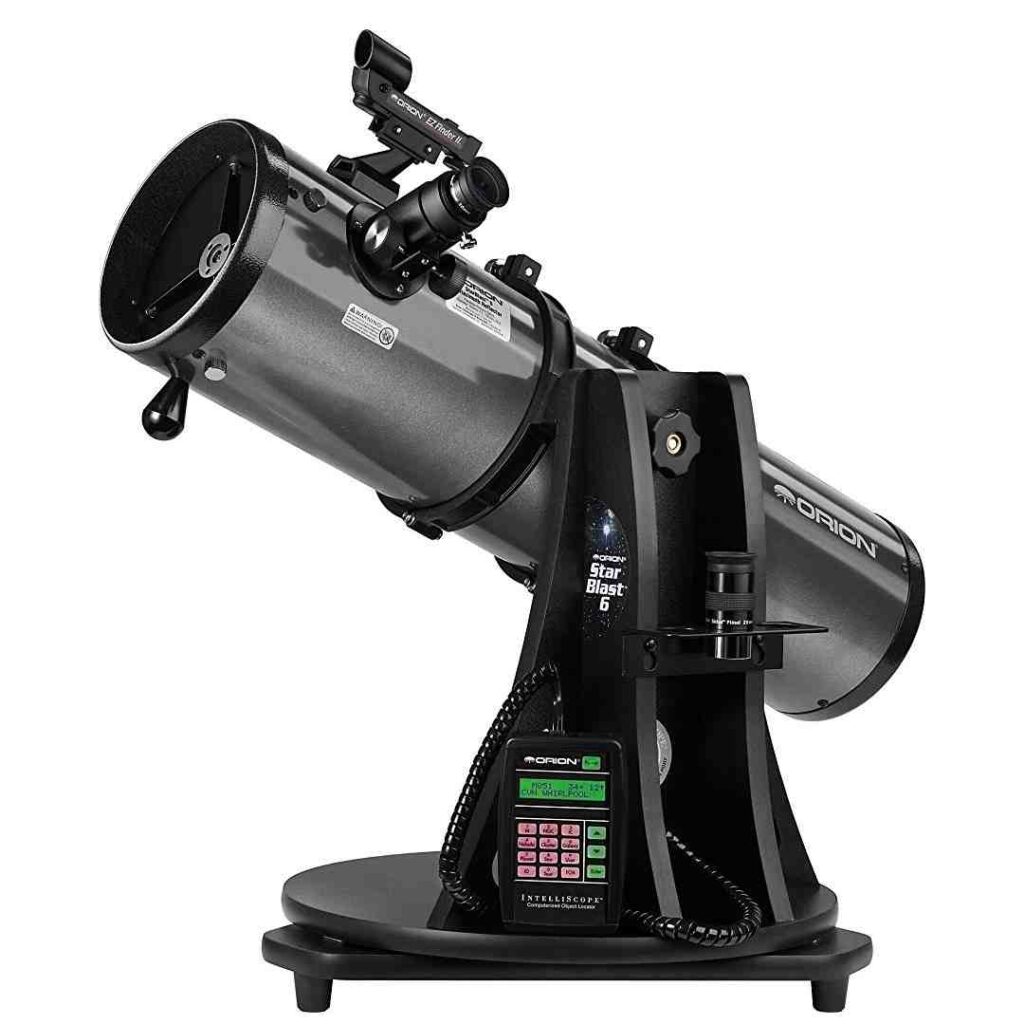 Pros
Easy to use beginner system
Relatively compact
Good power
The PushTo mount is good and sturdy meaning fewer jerky images at higher magnification levels
Good accessories
Cons
Will require regular maintenance and collimation
It's a little on the heavier side
Difficult assembly process
A little expensive
The Orion Starblast 6i IntelliScope is the only manual computerised device on this list, also often referred to as a PushTo telescope. This means that computers will be present on the mount that will guide you as to the positioning of specific deep space objects but, you'll manually have to move the mount as opposed to automatic motors doing it for you.
So that's the biggest major difference between the starblast 6i and the other telescopes on this list. As for the specs and the quality of the optics used (parabolic mirror based reflector), they're solid and will allow for some high quality visual fidelity.
In this case the aperture is 150mm, the focal length is 750mm resulting in a reasonably wide focal ratio of f/5.
This means you'll be able observe and magnify upto 300x with the usable number around 10 – 20% lower (due to loss of quality at the max magnification), the focal ratio means that some visual discrepancies may be visible such as coma whilst wider field views will be an area where Orion's starblast 6i excels.
Regarding the accessories, you'll be provided two 1.25 inch Sirius Plossl 25mm (30x) and 10mm (75x) eyepieces, EZ Finder II aiming device, eyepiece rack, Starry Night software and other miscellaneous manuals and paperwork. These are more than adequate out of the box although getting eyepieces for further away objects will be needed for maximum performance.
I mentioned earlier that the mount is computerised but, the eq-1 mount itself is great too being lightweight yet stable at the same time. Obviously the larger a telescope's optics become the heavier the devices get themselves so, do keep in mind that the startblast won't be the easiest to move around.
Orion make great telescopes so it shouldn't be surprising that the starblast 6i is a great device, although when it comes to bang for buck some of the other options here are good bit better. Nevertheless, if the 6i meets your criteria for a deep space viewing telescopes, I'm sure you'd be impressed if you did bite the bullet and purchased it.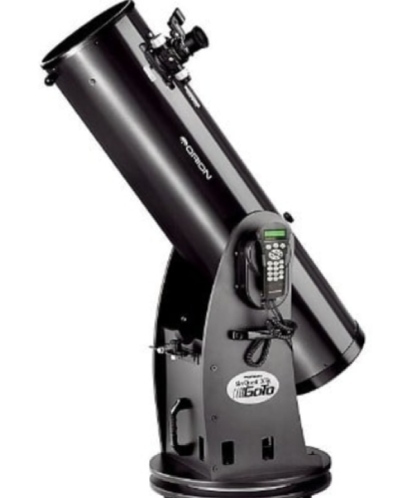 Pros
Great value for money
Great specs for the price
Easy to set up
Great for viewing celestial objects in great detail
Cons
Not portable
Suffers from coma
Particle board is prone to damage
The Orion XT10 is simply put just a larger and more powerful XT6 so, if you decide to pick this up keep in mind it'll be good bit heavier than most of the other telescopes on this list.
Parabolic mirror optics are used within the tube meaning it'll be great for viewing faint objects but, it'll also not suffer from focusing issues which are common among the cheaper spherical mirrors used in the far cheaper telescope alternatives.
As for the specs this XT10 does excel coming with an aperture of 254mm, a focal length of 1200mm resulting in a very wide focal ratio of f/4.7. The wider and faster focal ratio does mean that there will be some visual discrepancies like coma present however, the 10 inch mirror's ability to gather light and produce detailed views more than makes up for it.
You should theoretically be able to achieve a max magnification of around 500x although the usable number will be about 10 – 15% lower. Even still the XT10 will be very good in the visuals department no doubt.
Orion provides one 1.25″ 25mm plossl eyepiece, a 2″ Crayford focuser that allows you to use 2″ eyepieces, a simple red dot finderscope and a few other miscellaneous documentation for the normal variant whilst the plus adds a few more accessories. Either model will likely require some upgrades in the eyepieces department.
The mount is once again made of the prone to rotting particle board so that's an area that may need some form of DIY action nevertheless, the mount itself is smooth and will be great for positioning your device to find celestial objects that you wish to view.
Other than the sheer heft of this device and of course the size, if you can handle both and have enough room to store the XT10, expect to have a great overall experience when observing deep space objects in our near universal void with it if you decide this telescope is for you.
Pros
Very portable for the size of the optics
Good specs
Nice inbox accessories
Lower maintenance
Easy to set up
Solid beginner level astrophotography telescope
Cons
The AstroView 120ST is a different take to most of the other telescopes on this list as the optics used here are glass based known as achromatic refractor optics. This does mean that the 120ST will have issues that are different from the reflectors or the Schmidt-Cassegrain devices on this list (chromatic aberration) but, as a whole the optics do open up an opportunity to delve into the more advanced aspects of astronomy (astrophotography).
Of course that's purely because refractor telescopes tend to use enclosed tubes meaning the need to clean and align the visuals for clarity won't be as prominent. With that being said this device isn't as capable as reflectors when it comes to viewing faint objects in space. With that being said refractor telescopes are fairly competent in this area too.
As for the specs, the AstroView 120ST comes with an aperture of 120mm, a focal length of 600mm resulting in a fairly wide focal ratio of f/5. This means theoretically that the AstroView will allow you to achieve a max magnification of around 240x although in reality if you want clearer visuals the max will need to be dropped down 10 – 20%.
Nevertheless, you'll still able to view the likes of Jupiter, Saturn, Mars, a few of the closer galaxies like andromeda and even a glimpse of Neptune in its blue disc form at the top levels of this telescopes power. Of course Orion doesn't put the most powerful optics within the AstroView's chassis but, it is more than satisfactory.
Orion also includes two Sirius Plossl 1.25″ eyepieces (25mm and 10mm), a 6×30 finder scope, a 2″ rack and pinion focuser, 90-degree mirror star diagonal, Orion's Starry Night astronomy software along with a bunch of other miscellaneous documentation within the box.
Other than the finderscope being very subpar the other accessories are solid inclusions even though much like every other kit on this list, some items like the eyepieces will require upgrading to get the most out of the AstroView.
As a whole, even though there are some shortcomings to be had with the AstroView 120ST, if you do decide it fits your needs it'll more than prove worthy for your deep space viewing activities.
Conclusion
This is a list of some of the great telescopes you can buy for deep space viewing astronomy and to just get your feet wet with this hobby. Depending on your wants and needs any one of these devices will prove to be excellent although, if your budget does stretch far enough the more expensive items will be better for longer usage.
Nevertheless, if you're simply looking to get into astronomy and maybe even delve into the more advanced side of things (astrophotography) you will not be disappointed with a single telescope on this list provided you purchase one knowing it's strengths and occasional weaknesses.
Name
Most Affordable
Orion Astroblast 4.5
Editor's Choice
Zhumell Z8
Most Powerful
Celestron NexStar 8SE
Image